About.

Welcome to Citizens for Public Safety, Quality of Life, and Protection of Property Values. As communities across the country face the devastating impacts of marijuana in their communities, we as citizens are standing up and pushing back.


Our Purpose

The purpose of Citizens for Public Safety, Quality of Life and protection of Property Values is to engage, mobilize, train, and inform citizens on how to recognize and deal with the impacts of medical marijuana and marijuana legalization in their communities. Developing collaborative partnerships with drug policy officials to help develop safe drug policies is also a high priority of this movement.
​​

Our Goal

​​Citizen leaders will learn how to: provide public testimony to help change laws; develop educational programs which will help transform and mobilize communities; create regulations that protect communities from marijuana grows and facilities; and develop safe drug policy regulations for their community with their local drug policy officials who are responsible for the development of such zoning ordinances and guidelines.

---
Shirley Morgan - Directing Safe Drug Policy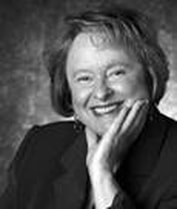 ​A marketing and advertising consultant by day, Ms. Morgan gathered business, civic, and faith leaders—and her neighbors. Together, they reached the bold conclusion that with some help from law enforcement, they could drive off the drug dealers in their midst. Today she is the founder and organizer for the Mt. Hood Coalition against Drug Crime a grassroots community group that has managed more than 185 members and 18 committees.
In addition to radically changing the climate in the Mount Hood region an unincorporated rural community in Clackamas County, Oregon, Ms. Morgan is poised to take her lessons on the road and travels the nation training and assisting coalitions on their effectiveness.
Ms. Morgan is also the founder for the Oregonian's Against Legalization of Marijuana, a grassroots community group that was successful in November of 2004 and 2010 in Oregon defeating measures that would have required local government agencies to open pot dispensaries, and then again in November of 2012 defeating a measure that would have legalized marijuana.
Ms. Morgan is also the founder and facilitator of the Citizens for Public Safety, Quality of Life, and protecting of Property Values, a national movement dedicated to developing processes that build collaborative partnerships and bridges between citizens and drug policy officials that encourage safe drug policy. Ms. Morgan provides consulting, training, and speaking regarding the importance of citizens standing up and pushing back against the impacts of marijuana in relation to public safety, quality of life, and protection of property values. Ms. Morgan has worked both nationally and internationally.
CREDENTIALS
​
Bachelor of Arts in Human Communications -Marylhurst University -West Linn, Oregon 1999
Master of Arts in Whole System Design/Organizational System Renewal -Antioch University-Seattle, Washington 2003,
Master of Science in Community and Economic Development- Southern New Hampshire University-Manchester, New Hampshire 2008,
Associates in Church Leadership- Portland Bible College, Oregon 2015
​

ACCOLADES
​•
Moxie Award from Drug Free America Foundation for protecting America's Children from drugs April 2018
•
Oregon Chiefs of Police Association Citizens Award of Merit-For tireless leadership, advocacy, education and communication efforts against the legalization of marijuana; for founding of the Oregonians Against Legalization of Marijuana; and for your enduring support and friendship of the men and women dedicated to Oregon's public health and safety. April 2014
•
President's Special Recognition Award-Oregon State Sheriff's Association Dec. 2012
•
FBI Directors Community Leadership Award-In Recognition of Outstanding Contribution to Our Nation's Communities through Unselfish Dedication and Leadership. Mar 2006
•
Selected one of 4 in the Nation to be highlighted in Community Anti-Drug Coalitions of America Annual Report. June 2005
•
Selected & Highlighted in President Bush's 2004 National Drug Control Strategy as one of the most successful programs. Mar 2004
•
Public Service Award for outstanding public service-given by Clackamas County Sheriff's Office. Feb 2003
•
Oregon Partnership's "Local Heroes" for her outstanding contributions and efforts toward substance abuse prevention and treatment in Oregon. 2002
•
Oregon Heroes award by the House Majority Leader of Oregon for outstanding contributions as a nationally recognized advocate against illegal drug crime. 2002
•
National Marketing Plan Award for Client Snyder Roofing for marketing & advertising program. Feb 2001
ENDEAVORS
​
​•
Collaboratively opened the first Village PAL Youth Activity & Family Resource center in her community, has raised over $125,000 in cash, in kind goods, and volunteer time to help ready this facility for opening. 2006
•
Collaboratively wrote and received Clackamas County Community Development funding $100,000 for Domestic Violence Shelter Rehab. 2006
•
Collaboratively wrote and received the Dept. of Justice Weed Seed funding. $1,075,000. 2004
•
Collaboratively wrote and received the first $100,000 Drug Free Community Grant for a mentee community. 2004
•
Collaboratively wrote and received the first $100,000 Drug Free Communities Grant for my community. 2002
•
Designed and created the Mt. Hood Coalition Against Drug Crime-A grassroots volunteer community organization,1998
•
Handled the Marketing & Advertising for the opening of the first McDonald's Restaurants in Italy-Rome, Naples, Sicily.1986