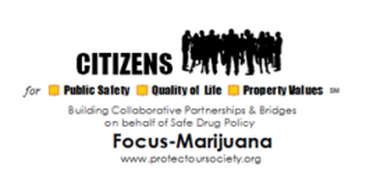 Citizens for Public Safety, Quality of Life, and Property Values
Building Collaborative Partnerships and Bridges
​on Behalf of Safe Drug Policy
We are...
a cohort of citizens who are courageously devoted to the development of safe drug policy.


partners and supporters of officials and organizations who are committed to protecting public safety, quality of life, and property values in the fields of drug prevention, drug addiction, law enforcement, prosecution, fire safety, and all local, state, federal officials, who are committed to safe drug policy.



committed to building collaborative partnerships and bridges on behalf of safe drug policy.
"We should measure a persons' character by how they work together and care for their community."
-Shirley Morgan
Consulting, Training, Speaking